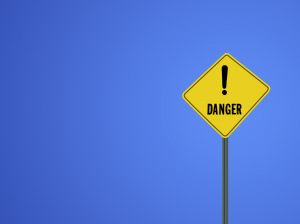 Did you know there are some very simple things you can do on the social Web (and you might already be doing some of them) that can get you blacklisted, meaning you'll be labeled as an annoyance, a person to avoid, or worse — a spammer?
Suffice it to say, if you want your blog and your foray into blogging to be successful, then you need to avoid the 5 ways to become a blacklisted blogger described below.
1. Fill your blog posts and comments on other blogs with links.
If you want to annoy people or be labeled a spammer, then fill your blog posts and the comments you leave on other blogs with links. This includes links back to your own site as well as affiliate links, text link ads, and so on. Links should enhance content. They should not detract from it making it impossible to find the links that are actually useful vs. those that are just self-promotional or revenue-generating.
2. Only talk about yourself.
Follow the 80-20 rule where 80% of the content and conversations you publish and participate in on the social Web are not self-promotional and 20% or less are self-promotional. No one wants to read what you have to say if all you ever do is talk about how great you are or your business is and try to sell your products or services.