March 9, 2011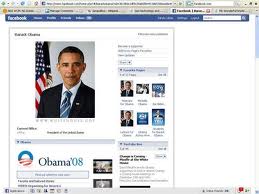 With new cases of bullying grabbing national headlines in what appears to be a weekly news ritual, President Obama has decided to take a moment to send a message that it's not okay to bully and he has chosen to use Facebook to deliver that message alongside first lady Michelle Obama.
In an exclusive Facebook video, President Obama has released a special promotional video that talks about the White House Conference on Bullying Prevention which is scheduled to take place on Thursday.
The President at times tries to keep the conversation light but on point, telling viewers he won't bug them for a friends request but that while "This isn't an issue that makes headlines every day, but it affects every single young person in our country."
President Obama also talks about how bullying has increased in reach with cyber-bullying entering every aspect of life from school, to home, to phone to internet.
The partnership between Facebook and the White House makes sense as both organizations have tried their best to combat the growing issue of cyber-bullying, including a "safety page" and "safety center" being setup on the world's largest social network, while the White House offers "StopBullying.gov." read more
Tags: Cyber-Bullying, Facebook, President Obama, White House