5 Blogging Meetups to Come in Summer 2013
In a world that is chock full of bloggers on every topic and in every niche imaginable, staying ahead of the curve is crucial if you want to be one of the more successful web workers among them. There are a number of things that you can do in order to stay ahead of the pack, but none is as useful as attending any one of the many blogging meetups and conferences that take place around the world every year.
Improve your skills, learn from your peers, and grow your contact list, all in the name of more success, with any one of these five blogging meetups to come in the summer of 2013:

While there is an endless list of skills that will come in handy for bloggers, they all aim to lead to the generation of revenue, and that's exactly the focus that the NYC Bloggers meetup group takes in its events! Every meetup takes a different approach to a new skill, but everything that is passed on here is meant to be able to be implemented quickly and easily the moment that you get back to your desk, making this group an invaluable one if you'd like to take your blogging endeavors to the next level through the end of 2013.
When and Where: This very active group gets together a few times each month in locations in and around New York City; with things only picking up during the summer season, you'll have the opportunity to take in one or more events, depending on your circumstances.
Focused on women, but open to anyone who blogs in the DIY/home improvement niche, the Haven Conference provides a unique opportunity for web workers who want to learn more about the work they do, both online and offline.
For three days, you'll rub shoulders with others who participate in your niche, including some of the very best in the business, giving you the opportunity to learn, build new skills, and grow your virtual rolodex, all at the same time.
When and Where: This year's Haven Conference will take place at the Hyatt Regency Hotel in sunny Atlanta, Georgia, from August 1-3, 2013.

If you blog, it is very likely that you do so using the WordPress platform, and the WordPress DC meetup group aims to give webpreneurs in the Washington, DC area a better handle on that platform than they've ever imagined having! While simple and intuitive by nature, there are endless possibilities to take WordPress to new levels if you understand what lies under the hood, and that's why each meetup of this group takes a different focus, helping you to become a more well-rounded blogger than you've ever been before.
When and Where: This meetup group gets together on a regular basis in Washington, DC; if you plan to stay long enough to check out the other sights that the nation's capital has to offer, you can find great rates on accommodations via Cheaphotels.org!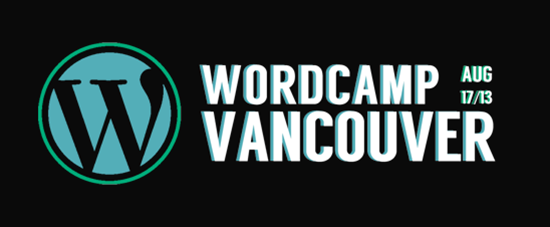 Sticking with the WordPress theme, those who enjoy working with the world's most popular blogging platform would do well to check out a WordCamp event. Casting its gaze on everything from writing to coding, this year's WordCamp Vancouver conference will do just that, giving you a handle on everything it is to be a popular, successful blogger – and web developer!
When and Where: If the early heat of summer is weighing on you, take a trip way up north to the beautiful city of Vancouver, British Columbia, Canada and attend that town's WordCamp event on August 17, 2013.
Blogging and social media are inextricably linked, and that isn't a fact that's likely to change any time soon. With that in mind, the Bloggy Conference aims to tackle both of those facets of brand building and networking, giving you the inside track on skills like writing, connecting with others in your niche, making personal connections with your readers, and much more!
When and Where: End your summer on a positive professional note from September 13-15, 2013, by attending the popular Bloggy Conference in rustic Sandusky, Ohio!
You can find a few more meetup ideas here.