Get Ready for WordPress 3.0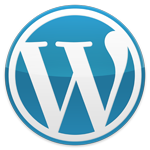 Those of you who actively look at what kind of news is presented to you in your WordPress dashboard already know WordPresss 3.0 beta 1 is released just before the weekend. Even though the actual release of WordPress 3.0 will be at least a couple of weeks away, it's good to be prepared to the new stuff which WordPress 3.0 will bring to the table.
You of course already knew WordPress 3.0 will be sporting a brand new default theme, named Twenty Ten, but there are quite a few more new features that can improve your WordPress experience. Instead of listing every single feature, I thought it would be nice to make a list of those who already wrote about WordPress 3.0.