How COVID-19 is Affecting Bloggers
In January, it was known as Wuhan Disease, a disease that originates and has affected the city of Wuhan in China. When news about it began to spread, people went on with their daily lives despite the medical alert, confidently thinking that — at this day and age, with technology and advancements in medicine and treatments, and with the size of the world — it was hard to imagine how one disease can spread throughout the entire world in the blink of an eye.
But it did. By March, Wuhan Disease became COVID-19 caused by the coronavirus or SARS-CoV-2.
And while scientists are racing against time to find a cure, the world and its economies — from the richest to the poorest countries — are at a standstill. We want to move but are afraid that if we do, we cause another wave.
We simply cannot afford it.
Cities around the world were placed on quarantine and lockdown, some stricter than others. Countries closed themselves up and did not allow entry of flights. In the Philippines, people were restricted to go from one city to another unless it was an emergency situation.
So, yes, the quarantine or lockdown was not a vacation. What people initially thought was an opportunity to catch up on sleeping and reading became one of the biggest challenges for the mind and pocket.
For certain bloggers, this meant a halt in their source of collaborations and income.
Hardest Hit: The Travel Bloggers
Travel bloggers or those who create travel content, write travel tips, and take postcard-perfect photos are the segment who has felt the effects of COVID-19 the most. Travel plans had to be postponed or cancelled, because there were either no flights or the required quarantine period upon arrival would have taken up most of their time on the trip anyway.
These, aside from the fact that they may contract COVID-19. As of writing there are 6.9 million active cases and over 400,000 deaths worldwide. Is it worth the risk? Maybe not. They'd want to stay alive and take more trips when circumstances finally allow it.
Travel blogger Vrinda Maheshwari aka @TheIndianTripper told fabgetaways.com that she was supposed to stay and travel around the Philippines for a year.
"I was supposed to move to the Philippines for a year to explore the country at length and live the island life but now my travel plan stands suspended indefinitely. I lost 50K in flight bookings as Air Asia is not reachable. On social media, my travel page @theindiantripper has also seen followers drop even as I am trying to keep up with the content," she told FABgetaways. "In one year, I visit 5-6 countries but this year it looks like it's going to be a while before I can travel again."
"For now I would urge everyone to stay at home and stay safe. This is definitely not the right time to travel. For the safety of your family and everyone else around you, stay at home until the Government declares that we have overcome this pandemic."
Content creator Hannah Taft of @postcardsbyhannah shares her concerns with Influencer Intelligence: "My content is mostly travel related, meaning it has been almost impossible to go out and create," she tells the website.
Hannah is awarded many travel partnerships by companies around the world, and wonders when these brand partnerships will be back up and running and if travel businesses will be able to afford it.
For now, Hannah is posting travel throwback photos and photos of her dog, Baxter. "People keep asking me to post more photos of my dog," she tells Influencer Intelligence. "He has a face that cheers people up and my story views have increased by around 1,000 per story!"
Sensitivity Towards Others
The pandemic, the lockdown, the loss of jobs and opportunities, the deaths, the uncertainties — these have greatly affected the psyche and sensitivities of people. If, pre-pandemic, people were already over-sensitive and easily offended on social media, the pandemic seems to have compounded it even more.
Take the case of one influencer from the Philippines who received flak from followers, non-followers, and celebrities after posting an Instagram story of herself watching television where people are shown outside their homes and in checkpoints.
"God, why don't you motherf*ckers just stay at home?" Cat Arambulo-Antonio is heard saying in the background of the IG story while news footage on her television showed authorities inspecting travelers at checkpoints, reports Rappler.
"Stay at home! Don't you guys get it? Tigas ng ulo (So hardheaded). This is exactly why they need the military because you f*ckers won't stay at home. Guys, come on."
Filipinos reacted by calling her "insensitive" and "anti-poor." Some pointed out that not everyone has a home to stay in; that, for some, the streets is home.
The mommy blogger immediately apologized.
Luxury influencer Israel Cassol aka Birkin Boy used to be paid hundreds of pounds to attend events in London and then post about them on his Instagram account. But now he has to borrow money from his father, he tells BBC News.
"What I'm learning from this coronavirus crisis is to be more sensible with money."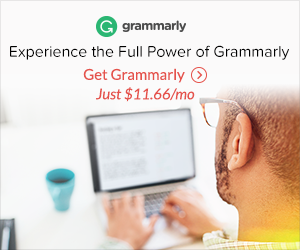 Silver Linings
People being stuck at home — while challenging for their mental health sometimes — have found ways to make it count.
Some who have lost their jobs or sources of income have started their own businesses, from baking bread to cooking food, to offering grocery shopping and delivery services to selling essentials like masks, face shields, and goggles. Some have inadvertently become home cooks and food YouTubers or Instagrammers, sharing their recipes and trade secrets, and cooking for frontliners.
Read: So You Want To Be A Blogger?
Some have discovered TikTok. Some have rediscovered blogging and reading.
While the end of the COVID-19 tunnel is far from sight, there will be an end, be it in a year or two years' time. People will find ways to make a living or live their passion once more.
It may be difficult at first, but creativity, resilience, and resourcefulness will always help us find ways.