A Forum May Be The Missing Link From Your Blog – 3 Powerful WP Plugins
As you grow and develop as a blogger or writer you will need to continuously focus on how you're going to drive traffic by providing content readers find interesting. Your ability to spark conversations and get people thinking and talking about you, your brand or commentary is what will help create relationships and build authority. Authority in search engines or in the minds of your readers is not about how much content you can create but how much value you can squeeze into every encounter.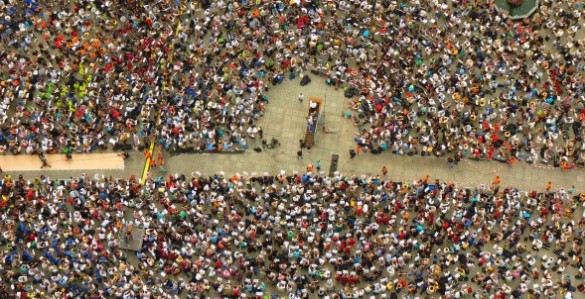 As bloggers, how do we provide value for our users and readers? Your answer will depend on what your goals are and what niches you're serving, but in our field, engaging conversations have proven to be particularly valuable. This is the reason many marketers who have ventured into the world of forum building have enjoy success beyond what they could ever imagine. Since this form of communication offers a richer, more personal and direct experience for individuals seeking answers to questions and a desire to interact.
A forum might be the missing puzzle piece in your blog marketing strategy. Don't get me wrong, I'm not saying that a forum is an automatic solution for garnering authority and traffic but it's a tool when executed properly and with diligence, produces real results.
The Benefits of Building & Maintaining a Forum
Community Driven Free Content – Helping You to Rank Higher
There's no doubt that building a forum is an extremely challenging task. However, the hard work pays off richly. Due to its conversational nature, most of the content will be created by the discussions and topics generated by users of the site. All this user generated content is adding value to your site in the form of search engine crawlable information. This contributes massively to how content rich your site becomes and is a pool of resources for search engines to present your site in results pages.
The value will be greater if it's a forum that encourages users to ask questions. These questions posed on the forum will more than likely serve others using search engines to find information and answers to similar questions. Thus increasing search traffic and relevance on that particular subject.
Reader Loyalty
On the road to building authority in your niche, reader trust and loyalty will play key roles for your blog's performance and strategy. As readers create their accounts and build their reputation and profile on your forum, it becomes more like a valid identity that needs to be maintained. An identity within a community that hopefully provides interesting topics daily that appeal to them; with new characters showing up everyday to engage. This is the type of experience you should build and once you've accomplished that, it doesn't stop growing.
Greater Access to Visitors
Since forums are usually very closely-knit, whether it's through sharing thoughts on mutual interests or combating in opposing views and critiques, you have a unique opportunity to frequently talk directly to users without being intrusive. As relationships build you'll earn the right to market, promote and ask questions about basically anything reasonable. It offers unprecedented access.
The Great Thing About WordPress
The awesome thing about WordPress is that you do not need to build a forum website from scratch. There are quite a few free and paid plugins out there to integrate a forum easily into your current blog without drastically changing the look and feel of your existing theme. The plugins are super compatible with WordPress and are frequently maintained to ensure quality.
The 3 main ready-to-go, out of box WordPress forum plugins I recommend are:
1. bbPress
Developed by the creators of WordPress, bbPress integrates seamlessly with basically any WordPress installation. It provides a clean, familiar interface with functions for moderation, post subscriptions, topics, replies, spam filtering and customized widgets. Plus, content created within the forum is SEO-friendly.
Check out bbPress here.
2. WP Symposium
WP Symposium has a more social network feel to it with practically all the options supported by bbPress. It comes in both free and paid version and offers more advanced features such as post voting, creating forums within forums, deeper access restrictions, managing users ranks and layout customization.
A very flexible plugin if you need more options.
Download WP Symposium here.
3. AnsPress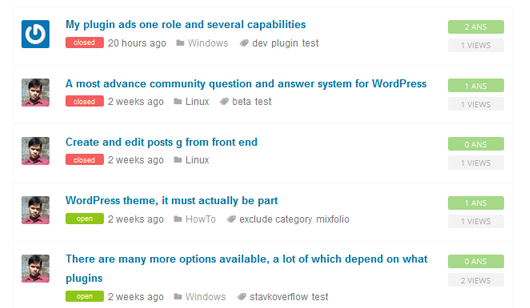 AnsPress is still in development but pretty useful nonetheless. It's not your typical forum presentation but leans towards a questions and answers format similar to Quora.com. This plugin requires very little modification as the out of box look perfectly suits the purpose. The plugin's features are not quite as extensive as those above, however. Users can comment on questions and answers with voting included; and both answers and questions can be edited and flagged.
Another unique way to approach community building options for your blog.
Download AnsPress here.
A forum may certainly be the next thing you should try to give your blog's brand a boost. Bear in mind that you will need to execute this new venture with a well thought out marketing plan of action. It's not a set and forget scheme, but will require your complete investment of time and patience. That thought shouldn't be strange since that's how the greatest communities are built, not by accident.
Do you have any experience with forum community building? We would love to hear from you in the comments below.