WordPress News: Logogate, WordCamps Everywhere, WordPress.tv, BuddyPress, WordPressMU, WordPress Plugin Podcast, and More
WordPress Logogate continues. New WordCamps announced worldwide. WordPress.tv is changing WordPress tutorials and resources. WordPressMU updated. BuddyPress released any day. Super Cache new version released. Matt featured in USAToday. Did you hug a WordPress Plugin developer recently? New podcast on WordPress Plugins announced. And tons more WordPress news, tips, techniques, Plugins, and Themes.
WordPress News
WordPress Logogate: Among Matt's new year's resolutions is to get the WordPress Community using the correct WordPress logo. He's created a comparison image to convince everyone to use the right logo, but that wasn't enough. Many thought the difference between the two was the color when it's reallyl the font. So he's created a new specific version to help you understand: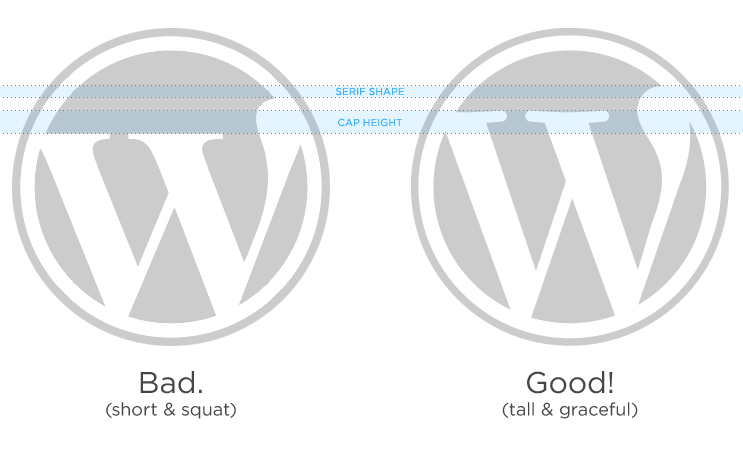 Color it whatever you want, but use the right base to start with. The font counts. When playing with the WordPress logo, start with the Official WordPress logos.
Also, WordPress is spelled WordPress not WordPress. To make this part of his new year's resolutions come true, he's written a script to force WordPress into WordPress across all of the 5 million plus blogs on WordPress.com. Instant gratification.
Our Matt: Our favorite blogger and WordPress fanboy is making it big. In a recent USAToday article on WordPress Founder Matt Mullenweg, they talk to some of the big wigs behind WordPress love and even interview his mother to get a peek at the roots of WordPress magic.
No WordPress 2.7.1 Yet: In Still No WordPress 2.7.1 from WPHacks, Kyle Eslick expounds on the great benefit of WordPress not releasing an update so soon for WordPress 2.7.
In case you haven't noticed, we are coming up on 2 full months now since the release of WordPress 2.7 and there hasn't been a WordPress 2.7.1 release yet, which shows that everything was well tested prior to the official launch.
WordPressMU Update Released: WordPressMU 2.7 is now available, the multi-user version of WordPress than runs WordPress.com and other blog networks. This new version includes the latest version of WordPress and a lot of bug fixes. It also includes the exciting announcement that Viper007bond's admin bar has been added to the core to make it even easier to use.
BuddyPress News: Andy Peatling announced BuddyPress Beta 2 would be delayed until WordPressMU's latest version was released, but now that WordPressMU 2.7 is out, he has no excuses. Stay tuned for more news on this exciting social media WordPress Theme for WordPressMU blog networks.
Writing Code in Posts and Comments: In case you've forgotten, there is a method to the madness of posting code in posts and comments. Please use the techniques in Writing and Publishing Code in Your WordPress Blog Posts to avoid the frustration of having your code go bonkers when you hit submit on a comment or post, and frustrating the blogger who has to fix your mess.
Social Media Tools Worm and Virus Warnings: While not WordPress specific, a lot of WordPress bloggers use social media tools like LinkedIn and Twitter. Recently, SecurityFocus reported on malware security problems with Twitter and LinkedIn. The Blog Herald recently covered the news, and has started a series on Downadup Worm Infection: Cyber Attacks on the Rise in 2009. Take extreme care when responding to email, blog comments, and other social media messages that look even the slightest bit suspicious.
Haven't You Upgraded to WordPress 2.7 Yet? For information on upgrading to WordPress 2.7, see WordPress 2.7 Release News and Links. If you are worried about whether or not WordPress 2.7 will work with your server, Themes or Plugins, see:
Don't Let WordPress in Your Domain Name: Do you use "wordpress" in your blog's domain name? This is in violation of the WordPress trademark. If you find a site using WordPress in their domain name, remind them of the trademark rules so they won't be asked later to remove it. And WordPress is spelled with a capital P is you are using it in your blog posts.
Last Week's WordPress Wednesday News: Can't get enough WordPress news and tips? There is so much news coming out about the latest version, so you can catch up with the past news in last week's WordPress News: WordPress.tv, WordCamp Whistler, WordPress Logo, City Saves Money, and More.
WordPress Fan Blogs and Podcasts
WordCast Podcast: Flashback! WordCast 13: WPancake is a flash back episode from last year covering traffic accidents, feeds, custom keys, podcasting, contributing to WordPress, and a lot of Plugins and WordPress tips. Last week's episode was WordCast 43: The Bikini Job featuring Dave Moyer and Lorelle on WordPress covering WordCamp Las Vegas, CES, an interview with Daniel Brusilovsky of Teens in Tech on his upcoming Teens in Tech Conference 2009 the end of January in San Fransisco.
WordPress Weekly Podcast: This past week, Jeffro interviewed Michael Pick of WordPress.TV on how the site is produced and talked about the various videos from recent WordCamps and WordPress tutorials, along with WordPress news and information.
The WordPress Podcast: Episode 49: WordPress 2.7 released, Oxite, Blog World Expo and New Media Expo to merge, Pownce closes is the latest episode.
Talking WordPress Plugins: The WordPress Plugins Podcast is a new podcast covering WordPress Plugins with Angelo Mandato. Each week, he aims to bring you a variety of interesting WordPress Plugins and interviews with Plugin authors and developers.
WordPress on Your Calendar
WordPress Meetup or WordCamp Near You? If you are putting together a WordPress event, please email me so I can publicize it here. If there is a WordCamp near you, go. If you are interested in setting up a WordCamp, stay tuned for news and information on to bring a WordCamp event near you.
Here are some WordPress-related dates and events to put on your calendar.
January 2009
February 2009
March 2009
May 2009
June 2009
July 2009
October 2009
Upcoming WordCamps not scheduled or confirmed:
Upcoming WordCamp and WordPress Event News
WordCamp Whistler News: WordCamp Whistler 2009 in Whistler, BC, Canada last weekend was a resounding success. You can track some of the live notes for the event and videos, as well as the WordCamp Whistler Podcast Episode #2 and more news on their site. It was a non-stop WordPress event with great WordPress tips, advice, information, Plugins and Themes. The videos are up on the site and will soon be on WordPress.tv.
Teens in Tech: The Teens in Tech Conference, the first ever gathering of teen bloggers and web technology experts and fans will be January 31, 2009, at the offices of Microsoft in San Francisco, California. Daniel Brusilovsky runs The Teens in Tech network of blogs on WordPressMU and is a long time fan and supporter of WordPress, so expect some great WordPress tips and techniques shared by teens attending and speaking at the event.
WordCamp Paris: WordCamp Paris 2 is Feb 7, 2009, at La Cantine – Coworking Paris in France. It is the second annual WordPress barcamp event in Paris. For more information, see WordCamp Paris – WordPress.fr.
WordCampED: WordCamp Education Vancouver 2009 in British Columbia on February 19, 2009, wants your input on the type of sessions do you want at this educational based WordPress event. They have some interesting ideas for topics and want your input. They also have set up the official WordCampEd: Vancouver site.
WordCamp Columbus, Ohio: WordCamp Columbus is set for May 16, 2009. The Twitter account is @WordCampColumbus. Noel Jackson, designer of the Monotone WordPress Theme, and Nick Momrick, speaking about WordPress.com, will be noted speakers at the event. Registration is $20 and will be open soon.
WordCamp India News: WordCamp India is now set for February 21-22, 2009, in Delhi, India, and Matt Mullenweg is scheduled to attend. More details should be coming soon.
Chicago WordCamp and WordPress Meetup: WordCamp Chicago registration is open, so hurry to register for this powerful event in the windy city. Confirmed speakers include Matt Mullenweg, Jeremy Wright, Mark Ghosh, and Sarah James.
Manchester WordPress User Group News: Manchester WordPress User Group (MWUG) now has an official Manchester WordPress User Group (MWUG) site along with their Google Group and Twitter account to help spread WordPress love in the UK and get activities rocking in Manchester.
WordCamp Denver News: WordCamp Denver is set for February 28th, 2009, and now has a few key speakers set with Matt Mullenweg, Jane Wells, and event organizer, Alex King. Dave Moyer of WordCast, a WordPress podcast, will be covering the event with recorded and live coverage. Registration is open now.
WordCamp UK News: WordCamp UK in England is now set for July 18-19, 2009, and they are still seeking a venue, which should be announced after February 4th. There is a WordCamp UK wiki to help you keep track of events and news, and a WorkCamp UK mailing list so you can participate in the discussion on how this exciting second annual event will proceed. Also check out their WordCamp UK Twitter.
WordCamp New York News: WordCamp New York City 2009 has been announced for October 24, 2009, at Sun Microsystems in New York City.
WordCamp Iowa: Tom Altman wants to host a WordCamp Iowa and is looking for volunteers.
WordCamp San Francisco 2009 News: WordCamp San Francisco 2009 is open for registration. Some hot speakers are already lined up for the May 30, 2009, event at the Mission Bay Conference Center, including Matt Cutts, Tim Ferris, Philip Greenspun, Douglas Hanna, Tara Hunt, Andy Peatling, and Steve Sounders. This often sells out so get your ticket and arrangements to attend the parent WordCamp event of the year now.
WordCamps and WordPress Meetups Everywhere
WordPress Plugins and Themes News
Hug a Plugin Author: Thank a Plugin Developer Day was January 28, 2009. Did you hug (or tip) a WordPress Plugin developer? There are now more than 4,000 WordPress Plugins in the WordPress Plugin Directory.
Super Cache WordPress Plugin Updated: WP Super Cache has undergone a variety of patches and updates recently, and is now at version 0.9 with some great improvements for mobile user agents, reduction of cache files for sites with a lot of anonymous visitors, improvved compression and expiry times. Reports are that the new version is faster than ever.
Weblog Tools Collection WordPress Plugin Reviews: Recently in Weblog Tools Collection, Ajay reviews the WP125 WordPress Plugin for 125px ads, WP Free-Commerce WordPress Plugin, Moderation Notify Author, and Contextual Related Posts WordPress Plugin, along with WP Greet Box WordPress Plugin which displays a different greeting depending upon a visitor's referrer URL.
JavaScript and Plugins in WordPress 2.8: Loading JavaScript In Footer In WordPress 2.8 is another tutorial for WordPress Plugin authors by Lester Chan on how to improve your WordPress Plugin's use of code and JavaScript. This one tackles how to load JavaScript properly into the footer in preparation for WordPress 2.8.
WordPress Filters: BlueFur covers WordPress Filters in recent article, looking at how fitlers work in the WordPress Plugins API and how to hook into the filters when implementing a WordPress Plugin.
Integrate WordPress Into Other CMS Systems: Use Constants To Integrate WordPress In Other CMS by WPEngineer covers an interesting technique on integrating your WordPress blog into other Content Management Systems that share the same database.
Show All the Categories: Frustrated with the way WordPress 2.7 handles categories in the Category Checkbox Widget on the Write Post Panel, Mark Jaquith has come up with a WordPress Plugin to show all categories on the post editing screen.
Coding the WordPress Loop by Justin Tadlock rips apart and puts back together the WordPress Loop, the code that displays post content on a WordPress blog.
WordPress Handbook Project: The WordPress Handbook Project was announced recently by Matt Mullenweg and is a DocBook/Subversion style manual for WordPress users which will complement the WordPress Codex. It is currently under development and in the very early stages. It is not a replacement for the Codex, but a simple how-to guide for WordPress users that is version specific.
Testing WordPress Plugins for Landing Pages: In Why WordPress Plugin Updates Aren't Always a Good Thing, Maria of Maria's Guides talked about a problem few people consider when adding landing page Plugins to their WordPress blog. When was the last time you landed on your blog from a search engine? Have you tested that Plugin lately? She found hers wasn't working from a visitor. Have you checked yours lately? While you are at it, check your feeds to see if these are still working, too.
Optimizing Script Loading Series: The great optimizing script loading series on the WordPress Development blog are must reads for WordPress Plugin and Theme authors:
Interesting WordPress Plugins:
Finding WordPress Plugins: For more WordPress Plugins see the official WordPress Plugin Directory, the WordPress Plugins Database, and Weblog Tools Collection Plugin and Theme announcements.
WordPress.com News
Subscribe to Comments Plugin on WordPress.com: One of the most popular WordPress Plugins, Subscribe To Comments by Mark Jaquith (originally Scriptygoddess), is now on WordPress.com. It is enabled by default on all WordPress.com Themes and allows commenters to get email messages when a comment is added to a blog post.
WordPress Techniques and Tips
Videos from WordPress.tv: WordPress.TV is now offering a wide variety of videos to help you learn how to use WordPress and improve your WordPress blog, as well as videos of interviews, WordCamps, and more WordPress news. Here are a few goodies:
WordPress Tips and Techniques: Here are a few more WordPress tips from around the WordPress Community:
WordPress Tips on Twitter: I've started sharing WordPress Tips and Plugin suggestions I've collected over the past couple years on Twitter at @lorelleonwp. I'll be posting one WordPress tip and one WordPress Plugin link every morning (PST) covering recent versions of WordPress and WordPress usages and features.
Want Your WordPress Tip Shared Here? The WordPress Community generates some of the best WordPress tips, techniques, and resources. If you would like your WordPress tip and technique included in this list, see Tips For Writing Good WordPress Tips and Writing and Publishing Code In Your WordPress Blog Posts. When its ready, contact me at lorelleonwordpress@gmail.com.
WordPress Community News
Things You Need to Know in the WordPress Community:
Past WordPress Wednesday News Reports
WordPress News Sources
If You Are Reading This: If you are reading this blog post NOT on the Blog Herald or from within your feed reader, it is being used against the copyright policy of the copyright owners. Please report it immediately so action may be taken to break some heads and feed scraping blogs.
---
Each week, the Blog Herald features WordPress News, a weekly column by Lorelle VanFossen of Lorelle on WordPress featuring the news around the WordPress Community. If you have a WordPress news item or tip to suggest, please contact her at this special email address: lorelleonwordpress@gmail.com