What Every Blogger Needs to Know About Creating Products Readers Will Buy
With the onset of banner ad blindness, tougher competition and more stringent Google algorithmic stipulations, bloggers find it much more difficult to make a buck online. As with any other industry, the only thing that remains constant is change and as bloggers we will have to continuously brainstorm how we'll make the most out of our greatest asset, our content.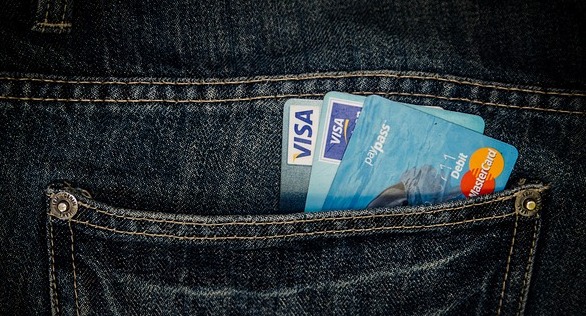 As the challenges pile on, those who are serious are forced to raise the bar higher and do and think differently. At the end of the day, in any venture, the questions remain, "How can I make some money?" Or "How can I make the most out of my life and business?" The answer, especially for bloggers, is that we need to keep flowing with the rising standards and bring new experiences to our readers, clients and prospects.
One way to do this is by thinking of your blog as a means of delivering a service or product. If your content is an asset, then that asset should have a value and anything of value can be translated into cash in your pocket. The concept I'm most drawn to is the idea of creating digital products from your blog's content, whether its by publishing books, offering consultation and technical services or launching a service from a hobby you've perfected for years. The service driven mindset has the potential to yield you massive results.
The Foundation Idea
The idea is to do some soul searching to discover what you're truly passionate about and are they valuable enough for people to pay you for your knowledge or service. What are you really good at? Whatever it is, try to create a product or service around that, develop a vision and mission and direct your blog writing towards that. There are bloggers who have created services from:
WordPress installation and design
Marketing consultation
Published Books (Printed & eBooks)
Sold Art & Craft work
Launched membership sites
To name a few. Many of which facilitated by the humble beginnings of a blog. The reason blogs are so powerful for launching business ideas and services is that it typically engages users on a human and emotional level garnering trust, working relationship and reliability – all critical components of making sales. This is why its crucially important for bloggers to build on these qualities and assets.
So what can you sell? What can you offer at a reasonable price to your readers? What unique value can you bring?
Package it, Brand it, Sell it
Once you've figured out what you can offer, think about how you're going to deliver it. Is it digital or physical?
Packaging: This relates to how you've branded your blog overtime and how you'll approach your new offering. The colors, logos, service names and imagery are essential for capturing the attention of your readers. If you decide to do some form of consultation, give your new service and its tiers a cool title, for example. Be fun and innovative. You've got to determine the impression you want for your service, whether its sleek and professional or fun and easy going, depending on your niche.
The whole idea here is that you have to visualize how you want your service perceived, determine who you want as customers and go the extra mile to accomplish the greatest appeal. You cannot be sloppy with this. Invest in hiring a designer to help you with this process.
Acquire Reviews and get the Conversations Started Around Your Product
So your service is packaged and ready to go. Approach others in your market to give your service, book or product a free trial. Pour your all into delivering a high quality service and learning as much as you can from their experience and feedback; and get them to write and publish their experiences on your blog. Give amazing value. Hopefully the experiences are good and as your peers and newly developed relationships with other bloggers publish and write about what you have to offer and links back to your content then you'll see sales begin to pickup, others will give you a chance and try you out.
Leveraging an already validated blog's audience is a surefire way to get up and running with selling your services at the lowest possible cost.
Tell the Success Stories
Stories sell! Its that simple. Have users of your services write reviews and record videos of their experiences with you. Tell the success story of a life you've touched because of the dollars you've saved them, share the story of the person who lost 50lbs because of your book or consultation. These stories connect directly with our emotions and will not only go viral quickly but are messages that will last for years to come providing you with a steady flow of readers and prospects.
Your blog will need to focus on sharing these stories and continuously providing value and insight into whatever you choose to offer. Don't let it be solely about selling but go a step further to bring valuable, usable content to your prospective audience.
Customer Service & Authenticity are Key
As your new venture grows and you acquire more customers, you need to ensure that you're trying to master customer service and maintaining relationships. These are vital to your success and if someone on Twitter asks you a question publicly and you're quick to answer, provide assistance and valuable content, your reputation will go a long way and people will notice you.
You will need to come out of any shell you may be in and get out there and start talking to people. Genuine interactions build trust overtime and that's what you need to secure success for your services and blog in the long-term. That's what will bring in the dough.
Acquire the Tools to get you Going
Here some free and paid tools to get you started will the many directions you can take with this:
For selling digital or physical goods / services – try the WooCommerce WordPress plugin
Managing client data, workflows, sales flow and customer service – Try Zendesk or Insight.ly – Powerful client relationship management tools.
Easily and quickly accept payments online – Use a mixture of Paypal & Payoneer
Network security & more developer focused platforms – Amazon Web Services along with Forty Cloud are great for getting your cloud services secure and up and running with EC2 Security while providing powerful tutorials. Digital Ocean & WP Engine are also good starting points for going pro if you're into building apps and need more technical features than average.
Setting up membership areas on your blog – Try S2 Member
Learn about web development and design to gain some inspiration – Check out Spyre Studios
Please share with us in the comments below some services or products you've successfully launched from your blog.
Robyn-Dale Samuda
Robyn-Dale Samuda is a Web Developer & is owner of Yuraki, a Website Development, IT Consultation & Online Marketing Firm in Jamaica. He has a passion for the web and helping clients achieve more online.