"Show Me The Money!" – This is How Bloggers Need to Make Money in 2014
The dream and objective of 99% of all bloggers is to make money. Whether the journey began out of a passion or burning desire for your voice to be heard and start a revolution; at some point monetization ideas will come to mind and opportunities will present themselves for you to capitalize. Opportunities have come in the form of large ad deals, sponsorships, broadcasting contracts and book deals. Among all the success stories we've heard, in general, the art of making money from blogging seems to be an elusive victory for the majority as with many other global industries.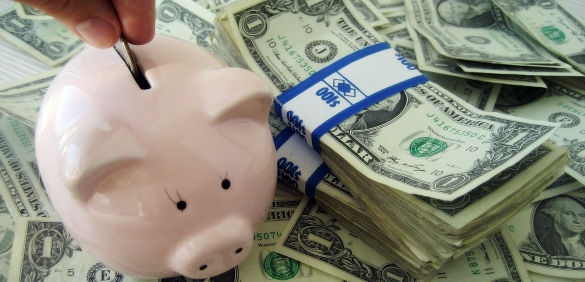 I've written many times about having a correct and decisive mindset when tackling any task and in 2014 we bloggers need to start thinking of new ways of reaching and bringing value to more people while remaining competitive. Now is the time for thinking outside the box and start pushing the boundaries on what you can do to make the best out of your presence online.
Stop Relying on Banner Ads
Before I go on, if banner ads produce massive earnings for your blog and niche then stick to it. Why demolish something that is working satisfactory. However, for many of you reading this those ads you've placed on your site using Google Adsense or Chitika only seem to yield cents with click-through rates on average of less than 1%. This could be the result of various factors such as low traffic to your site, unappealing ads or ineffective placement. Beyond that, relying on earnings primarily from banner ads is a defunct strategy for most, especially new bloggers who do not yet have a following. You're going to need to think deeper and push a step further.
Banner ad performance relies on high traffic and engaged site visitors, which you do not have. You will need to come up with a service or product that will appeal to any visitor within your niche. If you have a useful product or service then certainly if you gain 10 visitors in one day and 1 person purchases something from you then that's a 10% success rate so far plus the dollars you've collected.
Let's go into more details…
Offer More than Just Your Content
Sure blogging is about writing but you need to realize that your content, provided that its of superb quality, has a translatable dollar value. Your content is a basic product on its own. If you happen to be an above average expert on what you're writing about and can easily come up with 100 topics to write about then you've got something special going there.
Here are 2 ideas for making your content more than just that and get you thinking more like a business person:
1. Monetize Unique & Valuable Content – Split your content into free and paid; thus sectioning your blog into 2 zones or "categories." On the free side offer some value to readers in a sort of teaser format. Giving them just enough information to be useful yet just scratching the surface of more to come. Setup a paid membership section of your site offering complete researched data, case studies, tutorials or whatever your powerhouse content may be. As a newbie begin with a basic introductory charge of $2 per month for access and build a powerful library / community. Offer awesome value that users will recommend to friends and compensate them for recommending. 20 Customers over the course of 12 months can easily yield you over $300 for year and that's just the start and is more than what many bloggers earn from their blog.
This strategy and approach will bring you more earnings and rewards in the short and long-term than any other tactic out there. The relationships and reputation you build will be a powerful foundation for acquiring more traffic and clients and offering more products and services as you grow. You just have to offer something that you're crazy good at.
2. Become a Consultant or Offer a Service – Many bloggers write about online marketing, WordPress and other technologies and offer insight for free on their blogs. That is great. Now go a step further, offer consultation services. 1 in 20 of all your readers will read your articles and guides, be inspired and still do not know how to execute. Many of them are willing to pay someone for personalized assistance in getting their ideas off the ground and overcoming their obstacles. They just don't really know who to ask and how much it would cost.
Here's what you should do:
Set your consultation prices & publish a dedicated sales page
Describe what you'll do for them
Market your service
Write about your service and merge it with your articles
Ask for the contract!
Interested persons will contact you and give you a chance to help them out, paying you for your valuable time and expertise.
Your Work Should not be Passive
When I say passive I mean things that are stationary which are expected to earn without doing anything. Sure it works when you're a big shot and you've got lots of traffic but the majority of us aren't, get real! Get rid of the get rich quick mentality and start thinking about how you can seriously build a business. Visualize where you want your business to be in 5 years and get really imaginative and see it as more than just a blog. For example, if you're a green thumb gardening blogger, think about how your art can blossom and provide a useful service for aspiring planters, farmers and other enthusiasts. How can you collaborate with a fertilizer or seed manufacturer / supplier and sell some stuff and earn some money.
All I'm getting at here is that its time to start thinking outside the box. Don't ignore the traditional brick and mortar businesses and think about what you can offer and how you can partner with them. You'd be surprised what you'll come up with when trying to make money blogging and when you do, don't be afraid to execute. You have nothing to lose.
Robyn-Dale Samuda
Robyn-Dale Samuda is a Web Developer & is owner of Yuraki, a Website Development, IT Consultation & Online Marketing Firm in Jamaica. He has a passion for the web and helping clients achieve more online.