We've had a great response to our post announcing our seasonal gift of $200 and a year's link from the Blog Herald- to a deserving blog.
Last chance to enter or propose a blog is tonight, midnight– Pacific Standard Time.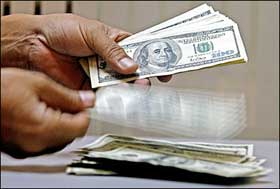 The winner will be announced on January 2nd, after we have researched all the entries tomorrow and cast our respective votes.
Here is wishing all who have entered the best of luck, and to everyone- a very Happy New Year and Prosperous 2007!!