How to Make a Website That Search Engines Will Love
[UPDATED 2021]
When learning how to make a website, you also need to understand the need for your site to be search engine-friendly.
This means you not only let search engines know that your business website exists but also make it more convenient for visitors to access them. This practice called search engine optimization (SEO) is what all sites must observe to help increase their online visibility through search engines like Google, Bing, and Yahoo, among others.
However, most site owners are fully aware of the best practices of SEO that it's become more difficult on top of search results.
Nonetheless, it is your responsibility to spread the word to your audience about your message. And the best way to do that is to rank on top of Google search for a prolonged period by any means necessary.
To do this, you need to follow the most fundamental tips Below are ways on how you can create a site built for search engine dominance.
Conduct Keyword Research
Building a website that's built for SEO starts with keyword research.
Choosing the best and most appropriate keywords for your site (both head and long-tail) is important to make it easier for you to optimize your site on search engines.
If you're not familiar with researching keywords for a website, reading up on this beginner's guide should give you a better idea of how integral it is as part of the SEO process.
Aside from using tried-and-true keyword tools like Google Keyword Planner, also consider including KWFinder in your toolset.
Unlike Keyword Planner, which only shows you the search volume range of a keyword, this tool provides you additional metrics to help you determine which among the keyword ideas so you optimize for your website.
In particular, the keyword difficulty (KD) allows you to find terms that you can easily rank for due to low competition from pages on search engine rankings.
Also, most of the keywords with low KD are long-tail keywords.
"On the surface level, you might be discouraged from using them due to their low search volume," says Patrick Carver of Constellation Marketing.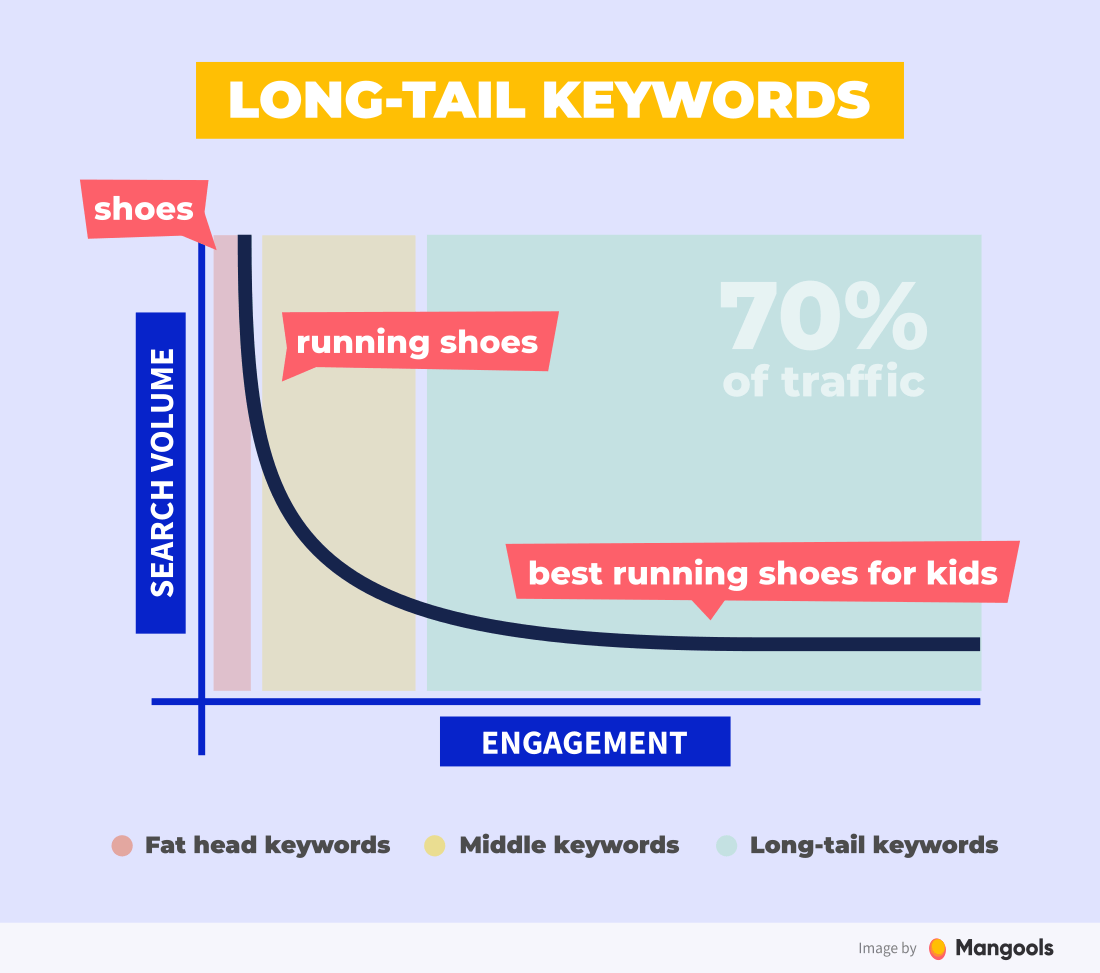 Source: Mangools
"However, they make it up for having a clear intent due to having more words in each. This makes them ideal if you want to attract visitors to your search who are ready to convert into customers."
Read more: 95% of Bloggers Ignore This Technique & Stall: Keyword Research & Targeting
Create New Content Using Chosen Keywords
Once you're done with your research, you now need to write content using your chosen keywords. In fact, you must develop a content marketing strategy that allows you to not only create SEO-friendly blog posts but also promote them on different channels like social media to increase your visibility.
Unlike before when you can optimize for a keyword and expect to rank on Google soon, you need to optimize for topics nowadays. That means you must target relevant keywords in a single post to increase the chances of your blog post ranking on search results.
At the same time, you must organize your content into clusters, a term that refers to grouping your posts into topics. Google puts an onus on authority websites that covers a single topic extensively with useful articles. This is where content clusters come in handy.
For example, if you have a website about basketball shoes, you can break down the site into categories related to the topic such as:
Brand (Nike, adidas, etc.)
Types (high-top sneakers, mid-top sneakers, etc.)
Age and gender (kids, boys, girls, etc.)
From here, create content specific to their respective categories. Research for more keywords to help you exhaust the content you can write about each.
Here's a visual example of it:
Source: Hubspot
Finally, make sure that you observe the best SEO writing tips when writing your content. Optimizing the page title and meta description of your content, for example, helps Google crawl and index your page for your target keyword faster.
Decrease Load Time
According to NN Groups, a website only has 10 seconds to make an impression on visitors. Once the site loads past the 10-second mark, the visitor has a great chance of leaving. Therefore, a fast-loading site is important if you want to provide visitors a seamless user experience that will encourage them to stay and check out the pages of your site.
See Also
To start off, you need to host your site on a trusted platform with dedicated and reliable servers. There are lots of factors to consider when choosing the right web host for your site, so be wary of them.
Next, consider using a caching plugin if you're building on a WordPress site. It helps deliver content to your visitors faster and more efficiently. Instead of communicating with the hosting server to load the files, the site will load the cached version of the page immediately, thus decreasing the wait time.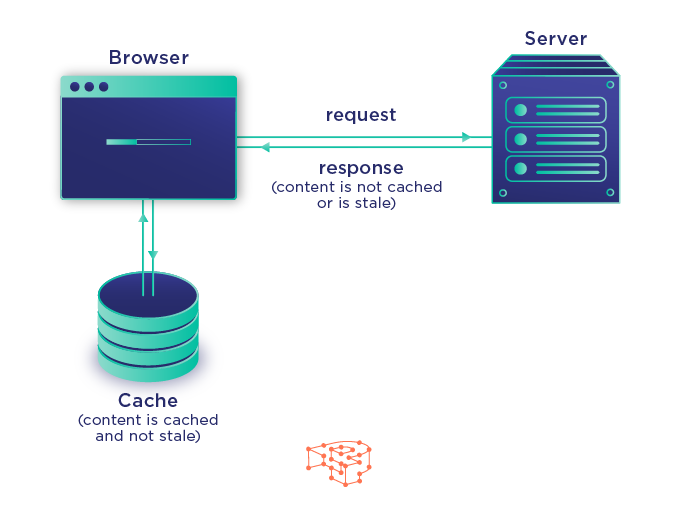 Source: Pressidium
Again, there are lots of paid and free plugins to choose from, but the most popular and arguably the best is WP Rocket.
You should also optimize the images on your site using Image Optimizer before uploading them for use. If you are using WordPress, download the WP Smush.it plugin to automatically optimize and compress the images you upload.
Other than these things, most of the other tips and advice about decreasing load time may require developer and programming skills. If you're interested in learning these, go to this post at CrazyEgg.
Audit Your Site
Using Google Search Console and Google Analytics, you want to know how your website performed over time.
Which among your pages attracted the most and least organic traffic? How is the quality of your website visitors – are they engaging with other pages of your site or leaving immediately after they enter?
These metrics will help you generate insights so you can assess the quality of your website or blog properly. For instance, you can tweak your campaign accordingly so you can double-down on tactics that worked and abandon those that didn't.
Also, your site may be encountering technical issues that are preventing it from ranking properly. Therefore, consider running a website audit to help you break down your site into the different on-page SEO factors. From here, check for issues and errors that you must fix
Conclusion
There are other factors to discuss like link building (building links from authoritative sites) and how you can submit your website on local directories. For now, however, the tips above should give you a general idea of how you can make Google love your site.
More about how to make a website: