The Ultimate Resource Guide for New WordPress Bloggers in 2014
Thinking of launching a WordPress blog/site? Or maybe you've grown tired of your existing blog after learning that you've been doing it all wrong? It's not too late to start or restart. Blogging and internet marketing in general to achieve real results is getting more challenging by the day but at the same time there are definite methods and routes to take to achieve success.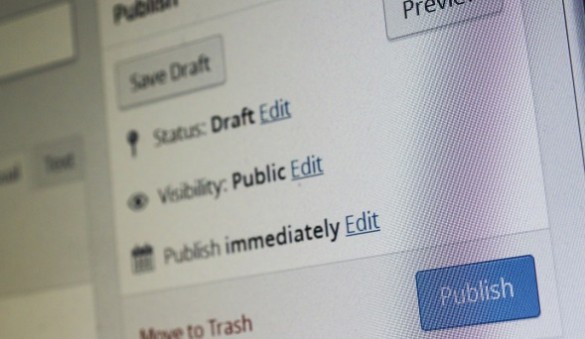 In this fast paced blogging race there's no time to reinvent the wheel and learn everything on your own from scratch but there exists a vast pool of resources made available from those who have traveled the long hard journey and persevered. Trying to find the perfect marketing model, best WordPress themes and tried and proven SEO techniques can be daunting. So I've decided to share some of my experiences developing websites and building blogs to make your journey more seamless and rewarding.
Running a successful WordPress blog requires a dedicated approach to quality, persistence and patience when working towards genuine and profitable results. Here are key resources every blogger will need to build a solid and secure foundation for a successful online business. These plugins, tools and resources are tried and tested over the years so I can definitely vouch for them.
Email Marketing
In your overall marketing strategy there needs to be a way for you to develop lasting relationships with site visitors beyond your blog articles. Email list building is a powerful way to accomplish this, which enables you to keep in touch with subscribers on a more regular basis. An opportunity for you to build trust through powerful relationships.
GetResponse is one of the most powerful email marketing solutions you'll find on the market and a tool like this is vital for your list building. Forget about sending individual emails via your personal email accounts. Their software allows you to create professional campaigns with statistics and template creation. Their Learning Center is also a useful resource to get started on setting up a mailing list and how to market to your acquired audience. In addition, they have a useful WordPress plugin to integrate a subscription form on your blog that links directly to your GetResponse account. Certainly powerful.
Building relationships will be vital for your long-term blogging success.
WordPress Themes
The main things to take note of when choosing your WordPress theme are: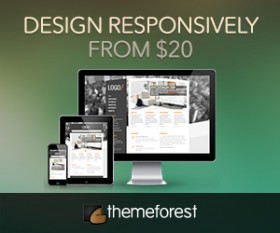 Is it mobile-friendly and responsive?
Does the design make sense and places content as priority?
Is it from a reliable source?
Is it customizable with a user-friendly admin panel?
These are important qualities to consider when choosing a theme, whether it's a free theme or paid. I particularly love WordPress themes on the Themeforest marketplace and for free themes, I encourage you to try WP Explorer.
The Technical Stuff
Web Hosting & Domain Registration
Finding the right web host for a self hosted WordPress site is quite challenging as there are so many skewed reviews and false claims geared towards making the respective hosting provider look great. Even when their service is frankly, poor and debilitating. I've used about 7 different web hosts in the past before settling with the perfect ones that simply work.
Don't spend hours searching, here are the top performing web hosts for your WordPress blog:
For lower budget and moderate traffic: HostGator & Bluehost – Both starting at around $5 per month, depending on your plan.
For higher end services with the ability to scale for huge spikes in traffic and resource demands, then WP Engine is perfect. Their package starts at $29 per month. More expensive but is highly recommended if you've managed to build a very busy blog with high user resource demands.
You won't go wrong with these options.
Vital WordPress Plugins to Install
Here are some powerful free plugins to install to get you going with security, SEO and social sharing:
WP DB Manager – I can't stress enough the importance of having backups to secure your content. This plugin automatically backups up your database and will even email you a copy of your database files on a regular schedule.
SEO by Yoast – This is probably the only SEO plugin you'll ever need. Forget about plugins that claim to automatically boost your rankings. Magically! Those statements are ridiculously untrue and you'll be wasting time and money. This plugin allows you to create important sitemaps, assign title and description meta data and many more SEO related functions for perfect on-site optimization.
Login Lockdown – Login lockdown blocks users from accessing your admin dashboard once they've repeatedly incorrectly attempted to login to your site. This is the typical profile of a brute force hack.
Flare Social Share Icons – This is a beautiful set of floating social sharing icons to complement your WordPress theme. You need a method for your content to be shared and this is one of the most elegant plugins available for free.
There are definitely more plugins out there to try depending on what you want to accomplish but installing these will ensure you're not wasting time on the basics.
Google Tools
Google Analytics – This allows you to track all traffic coming to your site. This is vital for studying your visitor behavior to determine your marketing strategies that work.
Google Webmaster Tools – A free and powerful SEO tool that most webmasters under utilize and end up paying for services that this tool offers for free. Integrating this tool will allow you to track links to your site, revise your linking profile, get your websites indexed by Google faster and many other tools that affect the health and performance of your website in search. A must have.
Keyword Planner – This is the Google Adwords keyword tool that advertisers use to determine which keywords to target for their search advertising campaigns. Although this is targeted to advertisers, the keyword data provided will help you to better understand what people are searching for and the volumes and value of the different phrases on the market. Use this to help steer your site's content toward relevant and regularly searched keyword terms.
More SEO Resources & Which to Trust
Everybody these days seem to be an expert on SEO. However, there's some advice that will potentially destroy your site's reputation in search engines in the long-term. Here are the only SEO resources you'll need to launch the first leg of your blogging journey:
Google's Webmaster Tools Youtube Channel – Look for Matt Cutts' series of videos where he answers question posed by users throughout the global web community. Chances are some of the questions you have will be answered here, saving you a lot of time.
Check out this video with Matts Cutts addressing WordPress and best practices at Word Camp 2009. It's an old video but still relevant and useful nonetheless.
The Quicksprout University – The online guide was created by Neil Patel, who is a proven white-hat SEO expert with real experiences that helped many major brands improve their rankings in search engines. Neil is a huge advocate for safe and authentic techniques that yield real results in the long-term that last. He debunks the hype and shares what really works for websites and businesses. It's a lot of content and is worth approaching like a study.
Any resources on the web that claim to be able to show you how to rank overnight without much effort should be avoided. Note also, that in many cases these techniques work but in due time Google's algorithms will notice the site's profile and will downgrade the its ranking or even blacklist. Black hat is not a long-term strategy for blogs looking for reputable and long-term success.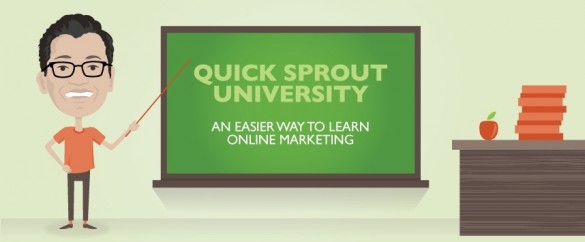 Social Media & Marketing
Social media is another powerful tool when it comes to building relationships. I know many new bloggers are asking how can I get 1,000 followers or how can I create a respected voice that will lead to sales and income? It begins with one reader or user at a time. Do not think about trying to acquire 1,000 fans or followers. Instead, think about how you intend to create genuine relationships. The numbers are irrelevant and your focus on that superficial metric will not yield maximum results. Remember, we're thinking long-term and your energy needs to be directed to providing genuine experiences for all. So as you engage users on social networks, be of service to those you come in contact with, share and engage in useful conversation. The opportunities will come to talk about your brand and website, that just should never be your primary goal. You're not a traditional salesman.
Building your profile in these communities  will yield excellent results for you. A presence on 100 different social sites will not make a bigger splash but instead drive you thin. As a new blogger, target and focus only on a few networks and make those few count in a big way.
The tool to use here is Hootsuite which allows you to seamlessly manage 5 social media accounts from a neat interface along with a few other useful tools for bloggers. Thus eliminating the need to be switching screens and logins. A powerful time saver.
The networks I recommend for new bloggers are mainly Twitter, Google +, Triberr, LinkedIn & Facebook. The list order is intentional. Every follower, user and connection is important and worth engaging at some level. That's how you'll begin to build your reputation.
Your First Blogging Book to Read
The first book on blogging I'll encourage you to start reading is Darren Rowse's 31 Days to Build a Better Blog. His book takes readers through the practical steps of running and marketing a blog. It's a guide / workbook that gets you working on the techniques that actually yield results in daily bite size chunks. It's super easy to read and is powerful for both seasoned and new bloggers. The book simply gets you working and helps to mold your habits to that of success. This book will change your blogging life and set you on the right track.
Other Trends & Concepts to Watch
Bear in mind that the blogging landscape is always changing and you will always need to be on the lookout for where attention is shifting and how networks are expanding and reaching more people. Here are 3 vital concepts that will benefit you to keep an eye on and begin preparing for a revolution.
Video Blogging – As more users consume content via sites such as YouTube and Vimeo, you will need to position yourself to take advantage of this audience and begin producing your content through this medium. Video is much easier to consume.
Social Signals & SEO – Basically, the more your content is shared, mentioned, linked and bookmarked, it gives the impression to search engines that your content is useful, relevant and share-worthy. That's the type of content that gets prioritized in search engines. Therefore your social media strategy cannot be ignored.
Content Marketing – Content marketing is changing and the old techniques and key performance indicators are falling away. The perfect content strategy will make a huge difference a year from now. Catch up with Contently's Content Strategists blog as they share the content marketing strategies that work while giving real statistics and insights into proven data.
Hopefully, this guide has helped to shed some light on how to approach your blogging journey. Remember to take it all one step at a time and I can confidently say that these resources are all you'll need to get the ball rolling towards making a huge, positive impact in the blogosphere.